Gold has returned 32% over the past year for investors that were looking to preserve their wealth in gold bars and coins. The Coronavirus/COVID19 pandemic has launched the Federal Reserve to print money at a rate the world has never seen all while the government take unprecedented step to expand power over private lives, business, and finances. This combination has many wise investors seeking to stabilize and protect and stabilize their retirement account by owning physical gold in their IRAs.
Midas Gold Group can service an established metals IRAs held at virtually any IRA custodian. With monetary expansion expected to continue, reliable dealer service with your metals IRA is more important than ever. Midas Gold Group works with the following metal IRA custodians on a daily basis. They are all doing a great job considering the delays in shipping and most stay at home policies still in effect. The following is some information on the custodians in their own words:
Kingdom Trust
Kingdom Trust is an independent qualified custodian regulated by the South Dakota Division of Banking. We specialize in unique and innovative custody solutions for individual investors, investment sponsors, family offices, advisory firms, broker-dealers and various other investment platforms. We currently serve over 100,000 clients and have over $12 billion in assets under custody.
Kingdom Services is the administrative arm and sister company to Kingdom Trust. We are a Kentucky Limited Liability Company located in beautiful Murray, Kentucky. The executive staff at Kingdom Services/Kingdom Trust consists of experienced and competent industry professionals, and our Board of Directors are accomplished business leaders that conduct themselves and their organizations with the highest level of integrity.
Our service providers help Kingdom Trust deliver unmatched service and security to you, our most valuable asset. We invite you to explore our site and learn more about us as a qualified custodian and the many opportunities available to you via a Self-Directed IRA.
Strata Trust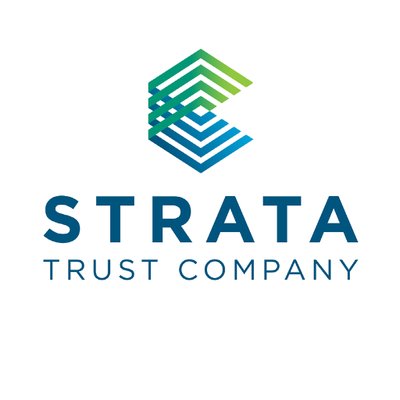 Strata Trust Company was founded in 2008 as a wholly-owned subsidiary of Horizon Bank, SSB. Based in Texas and formerly known as Self Directed IRA Services, Inc., STRATA has strategically realigned to support a broad range of investment professional partners in growing their SDIRA assets. We take pride in empowering investors to reach their retirement goals by providing custody of alternative investment IRAs as well as traditional assets.
In today's competitive financial environment, we know that you have a lot of options to choose from in the retirement services marketplace. It's our mission to provide the highest level of customer service, attention to detail and dedication to satisfy your long-term needs.
We've been a trusted ally and custodian to clients for over 9 years. In 2017 Self Directed IRA Services, Inc. rebrands and STRATA Trust Company is born. Strata trust has attained $2 billion in assets under custody and 50+ employees
New Direction Trust Company
New Direction Trust Company was born from a question shared by two talented investors — If the money in my pocket can grow through investments in alternative assets, why can't the money in my retirement account do the same?
Back in 2001, Catherine Wynne supplemented her work as a mechanical engineer in the nuclear power field with successful property investments. Meanwhile, Bill Humphrey, a Certified Public Accountant, sought to leverage his tax knowledge and maximize the earning potential of similar real estate endeavors.
Both investors wanted to put real estate to work for their retirement plans, but they both encountered road blocks. Most IRA and 401(k) providers didn't allow real estate holdings, and those that did charged such exorbitant fees that it wasn't worth the while. When Catherine and Bill met and discovered their common dilemma, they knew they could establish a cost-effective, educational, and customer service-based solution for self-directed investors who sought to reduce their exposure to Wall Street and pursue true retirement diversification.
New Direction IRA was born from their shared vision. Then, after 15 years of providing the best self-directed retirement services in the industry, New Direction Trust Company ushered in a new era of efficiency and technology without sacrificing the bedrock principles that brought them this far.
Equity Trust Company
Our track record of service excellence is unmatched in the industry. Equity Trust streamlines the investment experience by offering optimized solutions, processes, and service. Discover more about our history and our leadership.
Equity Trust is committed to protecting our clients and following security best practices. As a regulated South Dakota trust company, we are audited by an independent third-party and enforce strict account protection policies.
We never forget that our clients, employees, and community make us who we are. Our core values and mission are the foundation that guide us every day as we strive to make a difference in the lives of the people we serve.
Wealth preservation seems to be the key goal of investors in this unique period in history. The world's six central banks is at a point of no return. The Fed and ECB started supplying more liquidity into the system last September. The financial problems of 2008 were never truly repaired. Another twelve years of debt and abnormally low interest rates kept things going for another decade. The pandemic is not the ultimate cause of our economic problems, but has been a reason to pull back the curtain on the reckless and awful job our bankers and politicians have done running our financial system. We are afraid to say that this time we will not recover. Money stimulus and printed money may prop things up temporarily, but the damage is not fixable. The fiat currency experiment from 1971 is crumbling. Nations and countries are running away from the US dollar. US debt is viewed as toxic. Stock market valuations are the highest they have been recently. Gold has always had value. Gold has protected investors from huge draw-downs during the past financial crisis. Call Midas Gold Group today at 480-360-3000 or 805-601-6000. Convert your cash, CDs, annuities, IRAs, old 401(k)s, and other liquid assets to the only form of real money, gold. Deal with an experienced proven dealer that has the relationships with the best self-directed IRA custodians. Trillions of dollars printed out of thin air has given investors a chance to escape while the damage is still manageable. Call a trader today at veteran owned Midas Gold Group. You can reach us again at 480-360-3000 or 805-601-6000. Protect your nest egg before it's scrambled into oblivion.